Blog: Power & Principle
Notes about Power Politics, Power Forwards, & Power tools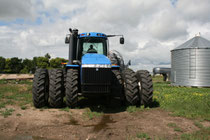 The main content of the posts below will relate to the courses I teach.  This site will provide a permanent resource for students to keep abreast of the news, insofar as the core matters of the classes are concerned.  I will try to post a news article at least once a day, and they are generally collected via the aggregator NetNewsWire.
One of the keys themes will be that while power is indispensable to the resolution of political conflict, this irrevocable fact breeds disappointment, as it clashes with our principles.  
Keep in mind that many of the posts below are early drafts or excised portions of papers whose final product came well down the road from here.  Thus a warning about punctuation, grammar, and inconsistent logic most definitely applies.  
Lastly, note that the occasional link or comment on sports, travel, and DIY or outdoors gear will pop up as well, since everyone needs a hobby.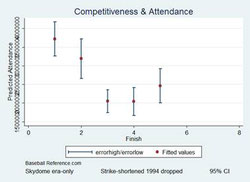 Cleveland's signing of the parrot-toting slugger Edwin Encarnacion was more than a savvy grab by a World Series runner-up looking to bulk up on home runs. It was also demonstrative of a Blue Jays front office that both comically misread the declining long-ball market and revealed the new regime's noncommittal strategic attitude that we all feared.
Now I get that a professional sports franchise is a business, and that I as a fan have no right to demand the firm hold a commitment to winning above maximizing revenues. To this end, while Encarnacion leaving will not make the team better, I can see how it could provide some relief to the bottom line. And so the decision to let EE walk and sign Kendrys-freaking-Morales was rational, and therefore at least somewhat defensible.
Noted curmudgeon and Rogers-apologist Andrew Stoeten certainly thinks so. Before Christmas he argued on Twitter that fans will pack SkyDome* regardless of whether or not the team wins. Loyalty to the brand, in other words, will outweigh any of this off-season's stumbles.
I've had a few weeks to think about this and I'm still not convinced. Is it not true that people like winners? If so, shouldn't this fact be salient to revenue?
The idea is intriguing and, it seems to me, should be a pretty clear matter of the empirical record. So let's fire up the Stata and off to Baseball Reference.com we go!
Read More
0 Comments