Biography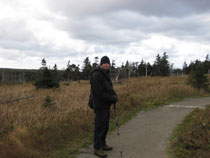 About Sean
Sean Clark is a Research Fellow with the Centre for Foreign Policy Studies at Dalhousie University.  He has a B.A. in International Studies from the University of Saskatchewan, an M.A. in International Relations from the University of Toronto, and a Ph.D. in Political Science from Dalhousie.  Sean grew up in Saskatchewan, but moved away to work and travel prior to graduate school.  During this break, Sean spent a year as a policy analyst for the Government of Nunavut in Iqaluit, followed by three months as a volunteer in the Costa Rican national parks systems, and then a year as a sport and play coordinator in a Ugandan refugee settlement.  An avid traveler, Sean has visited almost 60 countries in Europe, the Middle East, Africa, South America, and East Asia.  
Research Interests
Sean's research interests include the political economy of international security, particularly how it relates to the rise and fall of great powers throughout history, and political leadership, leader sclerosis, and their relationship to public policy effectiveness.  A full list of works can be found on the Academic Details page.  Most recent is an edited volume with Sabrina Hoque, of Dalhousie University, with contributions from Joseph Nye, William Wolhforth, and Christopher Layne, among others.  This project, entitled What Lies Ahead?: Debating the Prospects for a 'Post-American World,' looks at what Fareed Zakaria calls the "rise of the rest," and details how this development will play out in the international system.  Copies are now available from:http://www.routledge.com/books/details/9780415690553.
Professional Experience
Sean has taught at the university level for seven years.  Courses include introductions to comparative politics and international relations, security studies, Canadian foreign policy, public policy, and the history of World Wars I and II.  He has also worked as a development project coordinator, policy analyst, and independent researcher, both in Canada and abroad.  
Outlook, Saskatchewan