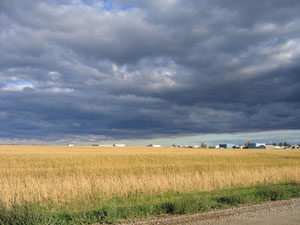 The Basics
Hometown
Outlook, Sask.
Occupation
Visiting Assistant Professor, Memorial University.
Research Fellow, Centre for Foreign Policy Studies.
Office
Science Building, Room SN 1034
Memorial University of Newfoundland
St. John's, NL A1B 3X9 Canada
Twitter
@DrClarkIPresume
Academics
B.A. (Saskatchewan), M.A. (Toronto), Ph.D. (Dalhousie).
Areas of Expertise
Military history, international political economy, international and comparative political theory, political leadership, and public policy analysis.
Courses Taught
POL 1000 Intro to Politics and Government; POL 2224 War, Peace, & Technology; POL 2300 Introduction to Comparative Politics; POL 2520 Intro to International Relations; POL 2600 Intro to Public Policy & Administration; POL 3290 Causes & Conduct of War; POL 3569 Canadian Foreign Policy; POL 3600 Canadian Public Policy; POl 4360 Contentious Politics; and HIST 2203 World War I; and HIST 2213 World War II. 
*Clockwise: Lac Pelletier, Sask; Cypress Hills, Sask; Chicago; Miami at New York, 2012 Playoffs; Outlook Skytrail; and Boston's Fenway.
Recent Book Purchases
George Cooper, "The Origin of Financial Crises."

Thomas Sowell, "Economic Facts and Fallacies.

Mike Rapoport, "1848: Year of Revolution."
Recent Music Downloads
CBC Season Pass, "Micheal: Tuesdays & Thursdays."

Ben Howard, "The Wolves."

Alemayehu Eshete, "Tchero Aderi Negn."
Extracurricular Classes
Wilderness First Aid/First Responder (80hrs).

Welding Intro (Oxy-fuel cutting, arc, MIG, Al-Mig, TIG; 45hrs).

Community Volunteer Income Tax program. (16hrs).

Canadian Firearms Safety (Restricted & Non-Restricted) course (40hrs).
Sports Spectator Bucket List (Completed)
Women's Jr. Volleyball World Championships (Saskatoon).
World Jr. Beachball Championships (Halifax).
Men's Hockey World Championships (Halifax).
World Canoe and Kayak World Championships (Halifax).
World Lacrosse Championships (Halifax).
NBA Playoffs (first-round, New York).
US Open (New York).
Olympic Bobsled Final (Vancouver).
Women's Olympic Hockey Final (Vancouver).